Empowering Sleep Deprived Mums!

Perhaps feeling Overwhelmed?
Do you feel a little inadequate or riddled with guilt at not being able to get your little one sleeping?
Do you feel like every other kid is sleeping well except yours?
Am I close?
Your little one isn't sleeping & neither are you!
You've asked your GP, midwife, health visitors, read all the baby books you can find, spent hours trawling through Google looking for a solution to get your little one to sleep, but the advice is conflicting, confusing and isn't tailored for the unique needs of your baby or you. You struggle to be consistent because you're not really sure of what to do, and tehn blame yourself for not being able to figure out WHY your little one won't sleep or HOW to get them to sleep. It feels like everyone elses kid has can sleep but yours!
Am I right?
You really want to change your little one sleep habits but haven't a clue where to start or are unsure of what path to take or method to use. You want to feel rested, confident and happy as a mum as opposed to tired, inadequate and dreading the day & night ahead with your little one.
Good news, I can help you sort your baby's sleep habits once and for all.
Welcome to Soundly Sleeping With Me, Charmaine
My name is Charmaine Walters & I'm night nanny & sleep coach.
I empower, mentor, coach & support sleep deprived Mums ( & dads too!) in the London area & internationally. Over the past 18 years I have worked with countless families, transforming overwhelmed stressed out tired new mums into confident empowered mums and fractious irritable babies & toddlers into happy thriving little people who love sleep.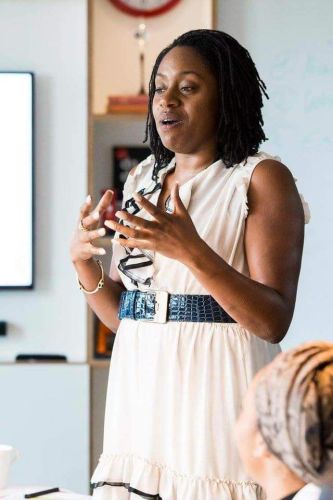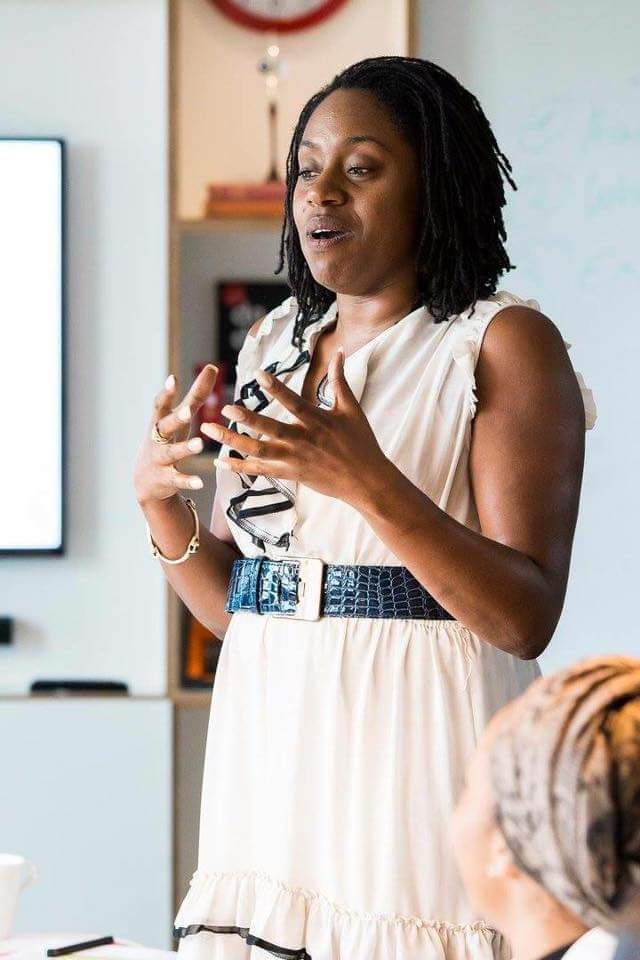 I leave parents with a clear understanding of what normal infant sleep looks like , how to meet the needs of their overtired sleep resisting 0-4 years olds & ultimately have them sleeping well at naps & all through the night when they're ready & able to.
My mission is to empower sleep deprived mums with information and tools to help their little ones rest without resistance, understand the norms of infant sleep and show them the things that can have an impact on how their little ones sleep and cause sleep resistance.
Our children can learn to love sleep & as parents we can teach them how to sleep independently, its a skill we can & really should teach our little ones with understanding, sensitivity and patience.
If your baby or toddler is not sleeping much at night or dodging daytime naps, I'm sure you're exceptionally tired, & seeking a solution to you & your babys sleep problems.
Is your baby not sleeping through the night yet?
Do you know your baby is tired yet they just won't sleep?
Have your tried 'everything' to get your baby to sleep better and longer & nothing seems to work?
Are you having to feed, rock or cuddle your baby off to sleep, every time they need to sleep?
Is your baby dependant on a dummy?
Is your baby only taking short naps or sleeping for short periods?
Are you trying to encourage your baby to sleep independently?
I can help!
With sleep, or lack thereof, being a primary concern for many new parents I want to help you gain clarity and ( some) control by giving you the opportunity to catch up on sleep, and showing you how to help your little ones sleep better and longer. Being a parent is the toughest job in the world. Even harder when you're new on the job and totally sleep deprived. My sleep solutions are holistic, personalised and consider your little ones age and stage of development, i will mentor coach and support you and help you feel confident and in control. I can also allow you the chance to catch up on some much needed sleep overnight, by night nannying for you, Imagine 10 hours of uninterrupted sleep, knowing that your little one is being cared for by someone who knows and understands babies, toddlers and how to help them become sound little sleepers. I will support you, give you some much needed respite & hold your hand as you learn methods and techniques that suit the individual and unique needs of your baby and yourself.
Want to know if I can help you & your little one? Click here to get in touch and arrange a time for quick chat (free of charge & zero obligation!) & discuss your difficulties with sleep!!